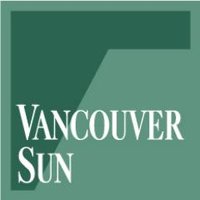 The temperatures may not have risen too high this summer, but this year's fall festival schedule is hot enough to keep you warm all season.
PICK OF THE SEASON
Piya Behrupiya
Diwali Fest
Oct. 11-Nov. 30 | various locations
One way to get a little extra light in your life is Diwali Fest. Based on the ancient Hindu festival celebrated across the Indian subcontinent, this celebration of our city's vibrant South Asian diaspora is an all singing, all dancing family-friendly extravaganza. This year's offerings include Piya Behrupiya, a Bollywood-esque adaptation of Shakespeare's comedy Twelfth Night; The Magic Flute, a night of flamenco with Indian flair; and The Elephant Wrestler, a romantic thriller based on an Indian folk story. Catch Diwali Downtown Vancouver on October 29, head over to Diwali Downtown Surrey on November 5 and finish off the season with a visit to the Chai House at Coquitlam's Evergreen Cultural Centre on November 20.